Taste the Black Forest!
The nature park hosts are an association of restaurateurs from the Black Forest Central / North Nature Park, who are committed to regional cuisine. "Taste the Black Forest" is our motto and that is literally meant!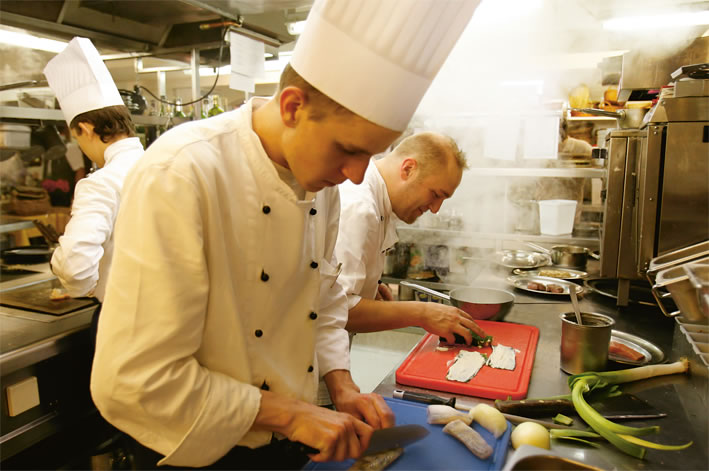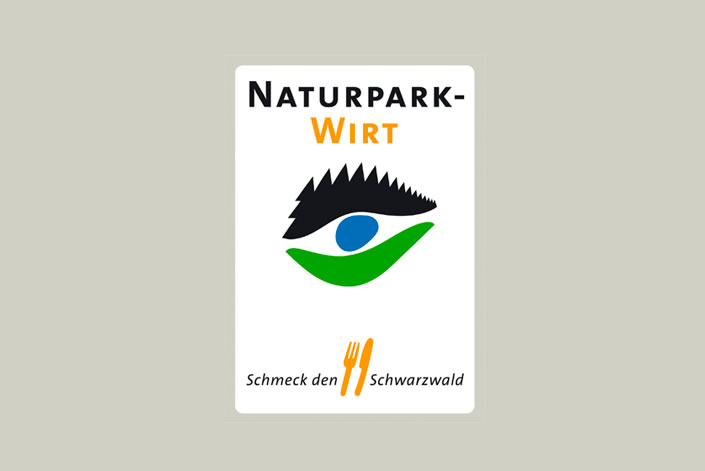 "Best Chef of Nature Park Owners 2010"
In November 2010, the show off stage of the "offerta" in Karlsruhe was cooked for the final. (Source: Karlsruhe-ps) Paul Finkbeiner is the best nature park host in the Black Forest. The chef at the Hotel Waldblick in Freudenstadt-Kniebis won the final round at the public exhibition offerta in front of around 500 enthusiastic spectators against three other nature park owners. On the offerta event stage in the action hall of the Karlsruhe Exhibition Center, four top chefs from the region dueled around the stove for about three hours.
Besides the later winner Paul Finkbeiner (r) these were Eberhard Junghanns (2nd from right) from Landidyllhotel Hirschen (Oberwolfach), Franz Berlin (l) from Berlin's Hotel KroneLamm (Bad Teinach-Zavelstein) and Thomas Wolfinger (2nd from left) from the Landhotel Adlerhof (Straubenhardt-Schwann).