Detailed view
wellness area
Experience your wellness area "Eichelbergquelle" on 1500 m²:
Finnish – & bio sauna (in the hotel), brine grotto, aroma steam grotto, tepidarium, heated heated loungers, swimming pool (5x10m, 29-30 ° C), fitness room, several relaxation rooms, outdoor area with plunge pool, large lawn, panoramic saunas in the outdoor area (sauna house ), Treatment rooms for cosmetics and massages.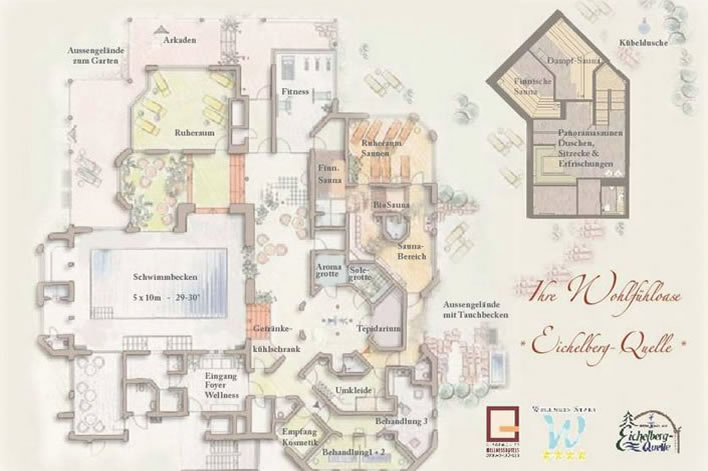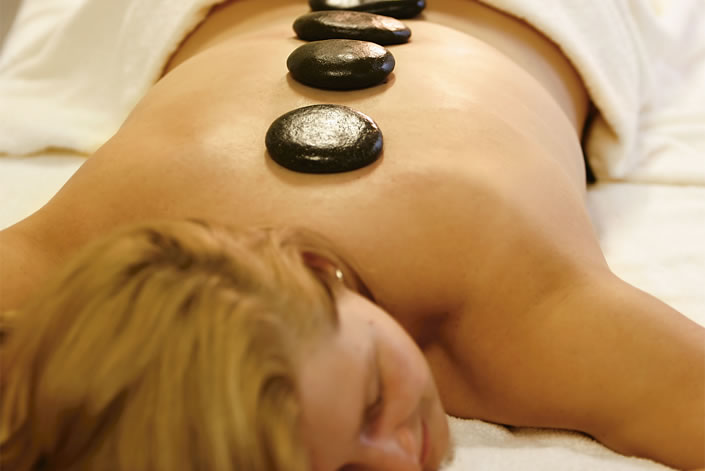 Quiet:
Our complete wellness area is a place of rest and relaxation. Please take care of those who are looking for peace and do not conduct any loud conversations in the quiet areas. Please put your laptop and mobile phones silently.
Opening hours:
The indoor pool is open daily from 7:00 am to 8:00 pm, the saunas and grottos are open from 2:00 pm to 8:00 pm, weather permitting, or by prior arrangement with the reception.
We ask you to note:
Please wear swimwear in the pool area and in the grotto area. In the sauna area we ask you, for hygienic reasons, to wear no clothes. Children under 14 years are only allowed in the spa area when accompanied by an adult. The outdoor area in the sauna area is accessible to all bathers.