Wellness for all senses – in the middle of nature
Are you looking for a holiday destination where only the rushing of the trees breaks the natural peace? A small wellness hotel with homely warmth and cozy comfort?
Then look no further as you've found the right location!
The foremost important thing for us at the Walblick Kniebis Hotel is to offer the best of the best to all of our guests, and to make sure you feel pampered.
Look forward to pure relaxation in the ambience of the Black Forest and all the Waldblick Hotel has to offer. Just switch off and immerse yourself in the coziness and wellness, fall asleep with the scent of the pines in the evening and the fresh healing climate at 900 meters.
Yours truly,
Family Finkbeiner
Fantastic
Schwarzwald-Panorama
From the Hotel Waldblick Kniebis you can get to the city of Freudenstadt in no time.
There you can take a seat on Germany's largest market square. Discover individual shops and cultural highlights or stay fit on world-class hiking trails, which start in the center of Freudenstadt or directly at the Hotel Waldblick on the Kniebis. Fantastic Black Forest panorama guaranteed!
Our motto –
fine and creative
For our hotel guests, we cook every night a varied menu in 5 courses with appetizer of a soup – a first-class selection of salads at the buffet 4 different main courses to choose from…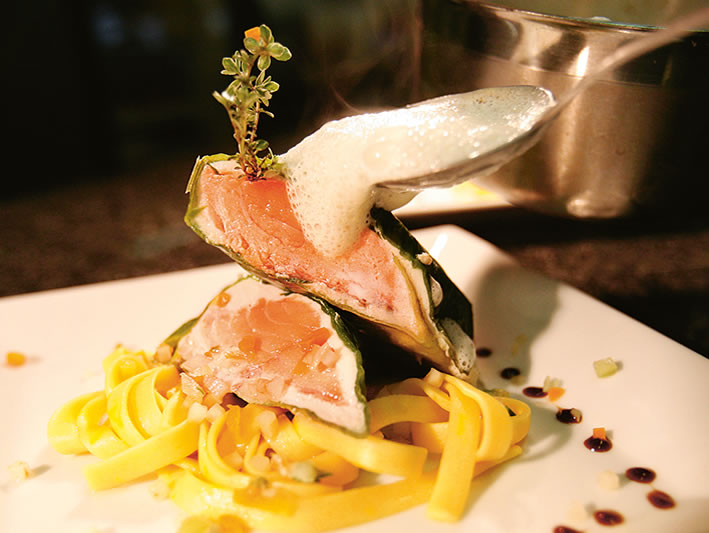 Our room –
soothing comfort
Let yourself be pampered as a guest with us and look forward to relaxing days in the beautiful Black Forest landscape. Taylor your own stay and decide upon the room that suits you in a calm and relaxing ambience!
Wellness oasis
sauna house
Massages cosmetics
Dive in-
and experience pure wellness and relaxation
Waldblick Hotel ****
Inhaber Paul Finkbeiner
Eichelbachstrasse 47
72250 Freudenstadt-Kniebis
Tel.: 0049-(0)7442/834-0 – Fax: 0049-(0)7442/834-15
Homepage: www.waldblick-kniebis.de
Email: info(at)waldblick-kniebis.de
St-Id-Nr.: DE-144207182