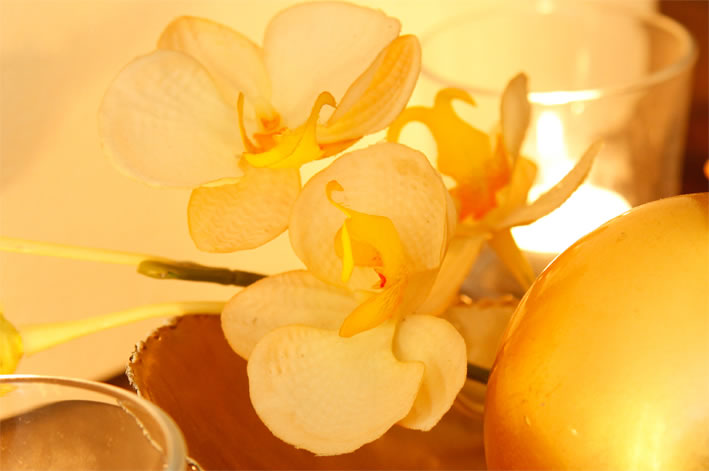 Let yourself be pampered – Mrs. Pucher is looking forward to seeing you!
For a stress-free holiday, we recommend that you book your appointments prior to arrival at our reception on 07442/8340.
In order to be able to enjoy your treatments, we ask you to arrive in our cosmetic and massage department in good time before the start of the application. Out of respect for subsequent guests, we ask for your understanding that in case of delay on your part this will be deducted from the treatment time.
Please come to your application in a bathrobe (except Reiki) and in bathing suits. To protect your privacy, we will cover you during the treatment (a disposable slip is available).
Pregnancy:
From the 6th month we do not perform any more massages, as this may lead to possible reactions (contractions).
The times of the following applications are inclusive of a kelinen rest time. With pleasure you can end your pampering experience with a cup of tea at the SPA reception.
Classic massages
Back massage
(20 Minutes) 32 Euros
Back massage with neck, arms or legs
(30 Minutes) 40 Euros
Leg or foot massage
(30 Minutes) 36 Euros
Full body massage arms / neck / legs / back
(45 Minutes) 57 Euros
Medical pedicure
Chiropody
(30 Minutes) 38 Euros
Chiropody
(45 Minutes) 52 Euros
Wellness massages
Aromatic oil relaxing massage
(Pampering time approx. 50 min) 72 Euros
Kniebiser herbal oil massage
Pampering time approx. 60 min
72 euros with herbs from the garden
Choccolat massage (45 min)
Anti-stress highlight for the senses made from shea butter, almond oil and cocoa ingredients 58 Euro
Hot stone massage (30 min)
Massage of the back, neck and shoulder area
47 Euro
Hot Stone Massage (70 min)
Full body massage with warm stones
87 Euro
Herbal stamp massage (30 min)
Treatment of back, neck &
Shoulder area including sea salt peelingg
50 Euro
Herbal stamp massage (70 min)
Full body treatment including sea salt peeling
91 Euro